Everything Else
It seems easy these days to lose faith in people. We're destroying the planet, elect the least competent and least humane of our peers for presidents, kill our own people when we don't kill people in other countries, etc.—and yet we all care.
On a personal preference for Inbox 0, and doing, delegating, and deferring.
Love is the essence, love is the emotion. Yet it's striking how we talk about love, as if there was just one type of love. Aldous Huxley comes to mind, and After Many a Summer Dies the Swan.
For a year now I've been toying with the idea of publicly disclosing my salary, as well as my financial assets. Not because of me, but because I've come to believe that this step, if taken by others, too, would be a step towards more transparency.
If you know what you can deliver, if you keep at it, if you make it easy for your peers, if you talk about the effort, and if you measure and improve and employ a process, you're likely to do well: thoughts on technical outreach.
"Crowds are only cognisant of simple and extreme sentiments; the opinions, ideas, and beliefs suggested to them are accepted or rejected as a whole, and considered as absolute truths or as not less absolute errors."
"There cannot be the least contradiction in the idea that physical and psychical phenomena follow different laws, as long as these laws are not irreconcilable with the actual unity of the psycho-physical individual."
I was late to discover Round Table, but joining this fine service association was one of the greatest decisions and experiences I've made in my life. Here's my story co-founding and accompanying a new table, RT 233 Alster-Milchstraße, for almost four years.
Notes, refreshers, as well as an alternative overview over Scrum.org resources for PAL certification.
Another year, another retrospective. Factoids and data on life and work.
Leadership is important, and it can be learned.
In 2014, for idealistic transparency and enthusiastic link love, I've shared the feed sources I was following at the time. I'm still a huge believer in and user of feeds. As I also still like to be transparent I thought to share an update.
We've all seen approaches to team management and leadership that work, and others that don't. A brief and scrappy list of the mistakes I've witnessed (or committed), together with thoughts on how not to make them.
Ad blockers are popular. Yet, they're also a problem. They're a problem that can be broken into three sub-problems, sub-problems that speak not only against the use of ad blockers but argue against their very existence.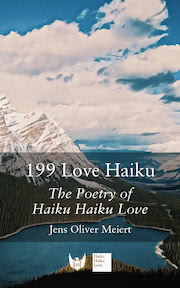 In 2016, I wrote 1,000 short poems, haiku-style. I wrote those poems to challenge myself as a writer. I launched a website for the haiku and I shared the story. Today, I've published the 199 haiku that a few friends and I liked the most as a book.
Google+ is shutting down, pulling everything with it. I've used Google+. And although I've changed and would put a few things differently now, I decided to archive a few of the somewhat philosophical Google+ posts.
A retrospective.
"The first thing to be required of a man is, that he understand well his own calling, or profession; and, be you in what state of life you may, to acquire this knowledge ought to be your first and greatest care."
We should be protective of our greatest possession—our values.
Anecdote. When I was working at Google, shortly after I had made one of my first bigger contributions, I experienced one of my more memorable performance reviews. You'll never guess what happened next.
"Consciously or unconsciously, the reader is dissatisfied with being told only what is not; he wishes to be told what is."
Humans are social. Cooperation got us where we are. There are several ways to get to know new people, and, in relationships, to leave them. A few thoughts.
A story of venturing into an entirely different genre.
I believe that privacy, which has never been about "hiding something," is a fundamental civil right, one that is but must not be infringed on; so I once more played with randomizing personal web traffic.
A few months ago I ran into an article referring to data from the Carbon Disclosure Project. I realized that the data may have been inaccurate and incomplete but also that it presented an avenue for us to actually do, a little.
If you like what you see here, have a closer look at one of
my books
.
Categories
Archives
By Year
By Month