May 2007
Czech Nova TV phone-interviewed me about The World's Highest Website!
Much thinking about design has led me to the conclusion that defining the terms art, design, and decoration can be pretty simple. Outlining their principles, at least.
A quality website doesn't fall from the sky, and it's impossible to create in a few fast clicks. When setting up a website, one needs goals, content, structure, design, programming, and maintenance. What one needs is…
I'm still working on the second edition of Webdesign mit CSS. And I can say: I like this work, though updating a book is more challenging than starting from scratch. It looks like less work at first, but that work is different.
Categories
Archives
By Year
By Month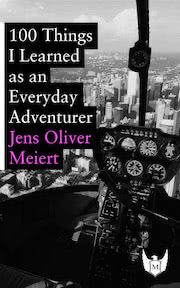 Find adventure anywhere? Try 100 Things I Learned as an Everyday Adventurer (2013). During my time in the States I started trying everything. Everything. Then I noticed that wasn't only fun, it was also useful. Available at Amazon, Apple Books, Kobo, Google Play Books, and Leanpub.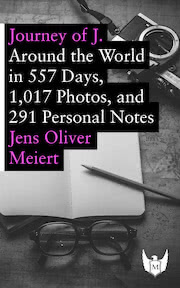 Curious about traveling the world—and open to a personal perspective? Try Journey of J. (2015). A freestyle documentary of 557 days of travel across 6 continents and 48 countries. Available at Amazon.