New Book! 100 Things I Learned as an Everyday Adventurer
Post from October 30, 2013 (↻ April 2, 2019), filed under Adventure.
I wrote a new book! Not about web development, again, not about philosophy or social sciences, yet, but about all the different activities I've been doing over the last few years, in all my infinite free time. And what I learned in one hundred of them.
Format
Kindle ebook (download free app for Android and iOS)
Price
$6.99 U.S. and international
6.99 € Germany and rest of Europe
Extras
20 photos
Length
167 pages
Language
English
ISBN
978-0991148004
Description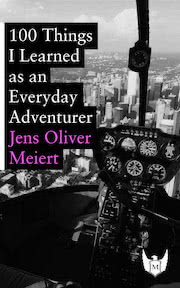 This is the book that the most boring person would write when it found a life and had too much time at his hands. Meet Jens, a hectic, neurotic self-proclaimed adventurer, and his very individual account of one hundred different activities he's tried over the last three years (2010–2013). From crocheting to security guard certifications to rafting, everything had a lesson, and these lessons are shared in this book. Expect the German answer to Winston Wolfe to explain how to live a life, in his own words.
Behind the Scenes
The idea for the book came when I noticed that not only had I tried a ton of different activities (I've been meticulously maintaining a very comprehensive list), but that I had truly learned a lot of things in the process. So I figured I might get those things on paper, and be it as a reminder for myself.
I'm not just sharing lessons alongside heart-wrenching stories and gorgeous pictures and extra-tough grades but also how everything came about and how I got a bit loco in my head—and how one generally can become a bit of an "everyday adventurer."
I wrote one half of the book on Google shuttle buses and the other half in Santo Domingo, Dominican Republic. Everything else kept me in irons then in Quito, Ecuador.
I had three awesome helpers. Sarah M. Tyrrell, my editor, Julia W. Tang, cover design inspiration and reviewer, and J. Felix Desroches, also reviewer. ♥
I wrote 20 more chapters just to kick 20 out after I read the first draft. I wanted to have some choice. Alas, the 20 chapters that didn't make it already form a skeleton manuscript for part 2! But I'm not Hollywood, and we're not going to talk about a sequel just yet.
Writing the book using Google Docs and publishing it through Kindle Direct Publishing has been quite an experiment. And an experience.
❧ But, that's it for now! I'm seriously exhausted. And excited! Please check it out! 100 Things I Learned as an Everyday Adventurer. Be gentle. Thank you!
About the Author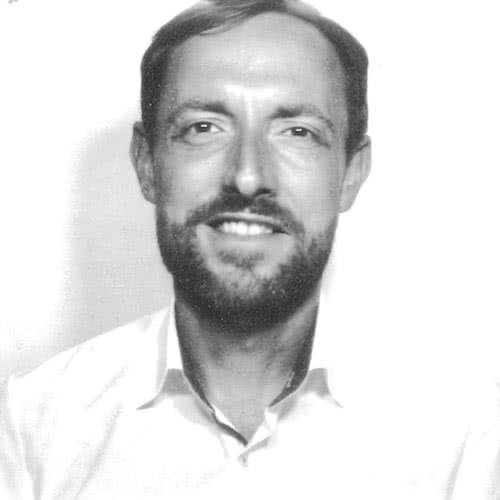 Jens Oliver Meiert is a technical lead and author (sum.cumo, W3C, O'Reilly). He loves trying things, including in the realms of philosophy, art, and adventure. Here on meiert.com he shares and generalizes and exaggerates some of his thoughts and experiences.
If you have any thoughts or questions (or recommendations) about what he writes, leave a comment or a message.
Comments (Closed)
On October 30, 2013, 19:17 CET, David said:

Congrats Jens! Purchased! Looking forward to reading this!

On November 1, 2013, 1:07 CET, Simon Y. said:

Jens, congrats to this! Excited to learn more….!!

On November 2, 2013, 1:58 CET, jason warrett said:

I love it! Wish we had managed to do paragliding together. Kudos from Santa Rosa!
Read More
Have a look at the most popular posts, possibly including:
Looking for a way to comment? Comments have been disabled, unfortunately.