December 2014
We're bringing 2014 to an end, and just as with 2013 I like to close with something constructive, something encouraging.
This is going to be a bit, lengthy. I told you I had traded activities for locations. Continuing the trip around the world that I began last year, here's where I went in 2014.
At the end of every year I'm recollecting new things I've done and new places I've seen. Here's what I tried in 2014.
I love what technology has allowed all of us to do, from writing and publishing for the masses to designing and coding for the masses to photography and arts for the masses. But as a professional in an industry that is easy for people to enter…
In my book a website embeds all those third-party share and like and +1 scripts, whether from Facebook or from Twitter or from Google (or from AddThis) like this: <div id=social></div>. That's it. The reason for this brevity is maintainability.
After we identified inherent problems of working with agencies, let's look at some of our options. We may still need to hire an agency after all, or make the best out of a project. The leg work we've done in the first part will help us keep this brief…
I started my career in a small agency, I later worked for a big agency, and I at other times collaborated with or managed agency staff. I've never enjoyed working for nor with agencies. That was not because of the people, but because of some inherent issues…
If you like what you see here, check out
How to Work on Oneself
for a lightweight look at personal growth and development.
Categories
Archives
By Year
By Month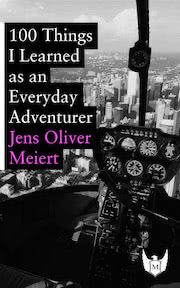 Find adventure anywhere? Try 100 Things I Learned as an Everyday Adventurer (2013). During my time in the States I started trying everything. Everything. Then I noticed that wasn't only fun, it was also useful. Available at Amazon, Apple Books, Kobo, Google Play Books, and Leanpub.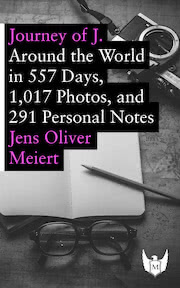 Curious about traveling the world—and open to a personal perspective? Try Journey of J. (2015). A freestyle documentary of 557 days of travel across 6 continents and 48 countries. Available at Amazon.