December 2010
31 activities, 0 vacation days. Mr Meiert's guide on how to make good use of your time and make 1 year feel like 3.
On complex development environments and CSS bookmarklets as a testing complement. Complement as in you've done everything you can but want to err on the safe side.
It never gets boring.
Categories
Archives
By Year
By Month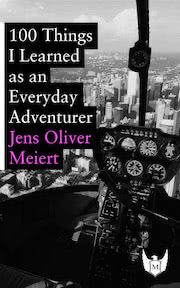 Perhaps my most interesting book: 100 Things I Learned as an Everyday Adventurer (2013). During my time in the States I started trying everything. Everything. Then I noticed that wasn't only fun, it was also useful. Available at Amazon, Apple Books, Kobo, Google Play Books, and Leanpub.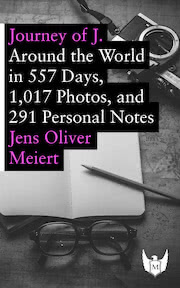 Perhaps my most personal and also most unusual book: Journey of J. (2015). A freestyle documentary of 557 days of travel across 6 continents and 48 countries. Available at Amazon.