October 2014
We need better defenses against assaults on our rights and privacy. In a world in which most happens electronically, one such defense gets surprisingly little attention: Everything electronic can be forged.
For much of Google's life time there have been few Google web pages of high code quality. That had changed over the last years, but now there are regressions. On the rise and fall of Google's websites.
Why we should minimize repetition in style sheets—perhaps through using declarations just once—, focus more on CSS optimization, and consider that avoiding problems is also a way of solving them.
If you like what you see here, have a closer look at
my books
.
Categories
Archives
By Year
By Month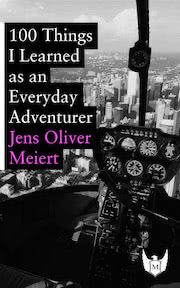 Perhaps my most interesting book: 100 Things I Learned as an Everyday Adventurer (2013). During my time in the States I started trying everything. Everything. Then I noticed that wasn't only fun, it was also useful. Available at Amazon, Apple Books, Kobo, Google Play Books, and Leanpub.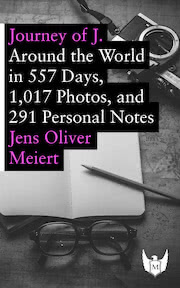 Perhaps my most personal and also most unusual book: Journey of J. (2015). A freestyle documentary of 557 days of travel across 6 continents and 48 countries. Available at Amazon.