January 2016
Not just since the Law of Attraction is there this idea of "like attracts like," of self-fulfilling prophecies, of better being "careful" what we wish for. There's another concept that I do like to work with though, in another thought experiment.
What's not to ♥ about coding standards.
One cannot not maintain. This is an important axiom, critical even when we recognize how little understanding and prioritization this topic enjoys in our industry…
Amidst all the wars we never wanted but our governments and industries wage and participate in regardless of our will, we threaten to lose sight of our goal. That goal, surely, is peace. That goal, clearly, is durable peace. That goal, indeed, is endless peace.
If you like what you see here, check out
How to Work on Oneself
for a lightweight look at personal growth and development.
Categories
Archives
By Year
By Month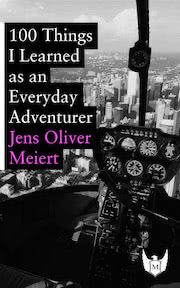 Find adventure anywhere? Try 100 Things I Learned as an Everyday Adventurer (2013). During my time in the States I started trying everything. Everything. Then I noticed that wasn't only fun, it was also useful. Available at Amazon, Apple Books, Kobo, Google Play Books, and Leanpub.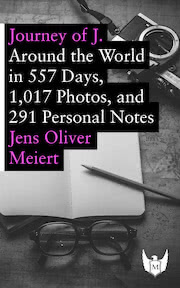 Curious about traveling the world—and open to a personal perspective? Try Journey of J. (2015). A freestyle documentary of 557 days of travel across 6 continents and 48 countries. Available at Amazon.