May 2019
Ad blockers are popular. Yet, they're also a problem. They're a problem that can be broken into three sub-problems, sub-problems that speak not only against the use of ad blockers but argue against their very existence.
Image compression plays an important role for performance optimization. It seems straightforward but is a little deceptive, however, because it consists not of one but two parts—and it's usually lack of understanding of one part that causes problems.
16×16, 30×30, 32×32, 48×48, 57×57, 60×60, 64×64, 70×70, 72×72, 76×76, 90×90, 96×96, 114×114, 120×120, 128×128, 144×144, 150×150, 152×152, 160×160, 167×167, 180×180, 192×192, 195×195, 196×196, 228×228, 256×256, 270×270, 310×310, 558×558.
If you like what you see here, have a closer look at
my books
.
Categories
Archives
By Year
By Month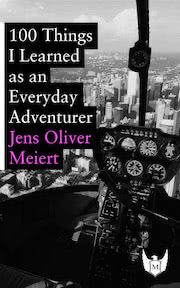 Perhaps my most interesting book: 100 Things I Learned as an Everyday Adventurer (2013). During my time in the States I started trying everything. Everything. Then I noticed that wasn't only fun, it was also useful. Available at Amazon, Apple Books, Kobo, Google Play Books, and Leanpub.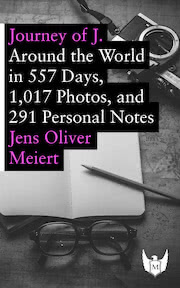 Perhaps my most personal and also most unusual book: Journey of J. (2015). A freestyle documentary of 557 days of travel across 6 continents and 48 countries. Available at Amazon.