December 2017
Humans are social. Cooperation got us where we are. There are several ways to get to know new people, and, in relationships, to leave them. A few thoughts.
On some days, if you asked me about what we know, with absolute certainty, I'd respond with "only that something exists." And if you asked me what that meant, then I'd add "to appreciate and work with what exists."
A story of venturing into an entirely different genre.
I believe that privacy, which has never been about "hiding something," is a fundamental civil right, one that is but must not be infringed on; so I once more played with randomizing personal web traffic.
As web developers we have decisions to make and our decisions depend on a few variables. Two that have become much more important over the years are the one of code for research or production, and the one of web site or app…
Excitement about a success story.
Categories
Archives
By Year
By Month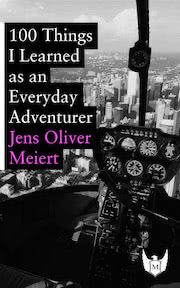 Find adventure anywhere? Try 100 Things I Learned as an Everyday Adventurer (2013). During my time in the States I started trying everything. Everything. Then I noticed that wasn't only fun, it was also useful. Available at Amazon, Apple Books, Kobo, Google Play Books, and Leanpub.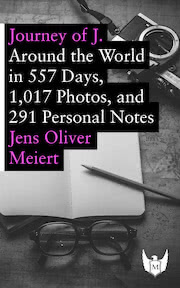 Curious about traveling the world—and open to a personal perspective? Try Journey of J. (2015). A freestyle documentary of 557 days of travel across 6 continents and 48 countries. Available at Amazon.