September 2007
CSS takes care of the default formatting of documents through user agent style sheets, a cornerstone of the cascade. It means that a web browser doesn't just present a line of text when it's fed with an HTML document that has no styling information attached…
Problems cost money, and problems require solutions that also cost money. This is known in all industries, but in many cases, there is focus on only one side: What does the solution of the problem cost? This ignores the other side, the cost of the problem.
Microformats become more and more popular, accelerated by the questionable success of the nofollow microformat. However, those of them that mandate class names cause problems that could be avoided by using a "pseudo-namespace."
Smashing Magazine just published my article on "20 (Alternate) Ways to Focus on Users," and not only do I like to point to the article, I also like to extend it. A quick bonus level, so to speak.
If you like what you see here, consider the ebook version of all 2005–2015 posts on web design and development:
On Web Development.
Categories
Archives
By Year
By Month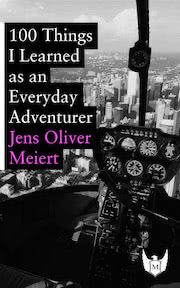 Find adventure anywhere? Try 100 Things I Learned as an Everyday Adventurer (2013). During my time in the States I started trying everything. Everything. Then I noticed that wasn't only fun, it was also useful. Available at Amazon, Apple Books, Kobo, Google Play Books, and Leanpub.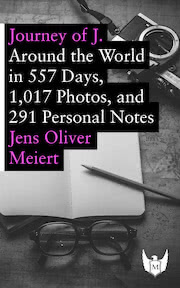 Curious about traveling the world—and open to a personal perspective? Try Journey of J. (2015). A freestyle documentary of 557 days of travel across 6 continents and 48 countries. Available at Amazon.