June 2019
Setting up image compression tooling is easy—and for those who want to err on the safe side automatically employing lossless compression, it's even easier with a solution from sum.cumo: Merlin.
Checklists are a great way to make sure nothing gets forgotten, yet they are problematic when they contain items that aren't important. A few general thoughts and a very specific review of The Frontend Checklist—of which 33 guidelines appear useful, and 41 not (yet).
If you like what you see here, consider the ebook version of all of my 2005–2015 posts on web design and development:
On Web Development.
Categories
Archives
By Year
By Month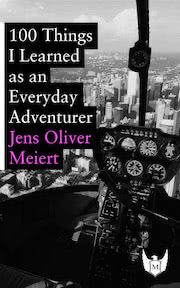 Perhaps my most interesting book: 100 Things I Learned as an Everyday Adventurer (2013). During my time in the States I started trying everything. Everything. Then I noticed that wasn't only fun, it was also useful. Available at Amazon, Apple Books, Kobo, Google Play Books, and Leanpub.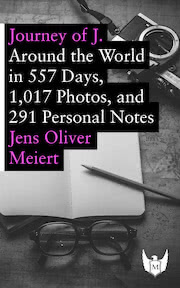 Perhaps my most personal and also most unusual book: Journey of J. (2015). A freestyle documentary of 557 days of travel across 6 continents and 48 countries. Available at Amazon.