October 2013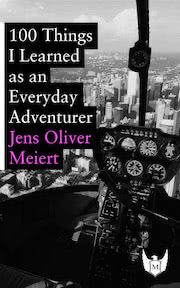 I wrote a new book! Not about web development, again, not about philosophy or social sciences, yet, but about all the different activities I've been doing over the last few years, in all my infinite free time. And what I learned in one hundred of them.
I read 10–15 books a month. As I've been doing this for a few years and thus developed a routine, I thought it could be interesting to share a few notes, tips, and quirks—I remember how hard it can be to even read 1 book a month.
We had an interesting thread about breadcrumbs on W3C's public-html the other day. At first just targeting delimiters, it spawned a debate about the appropriate markup. Here's my view on breadcrumbs in HTML.
Cost is an interesting topic. Oftentimes we think of cost as in "this costs so-and-so much." Like, the software license costs $2,500. Or three man hours cost $450. I'm not an economist but I like to think of this as something like primary cost. Yet, there's more…
Categories
Archives
By Year
By Month