October 2008
Disclaimers are popular in Germany, both for websites and emails. Recently I came across the German Wikipedia article on disclaimers which talks about the topic in detail, and I could not but go for yet another "thoughts" post…
To gain more expertise with CSS, there's a great bonus level: Try avoiding IDs and classes altogether. That's right, write your markup without any IDs and classes.
…is link checking. There are tools out there, en masse, but it's annoying to run after professionals who neglect online basics or don't know how to set up redirects—and with that waste other people's time.
It's one and a half months since I asked for your feedback on meiert.com, and I finally decided to publish some of the results. I also wanted to reply to some responses I got via the "comments and suggestions" field. First, however, I like to thank everyone…
Exactly: Code responsibly. And contribute if you like to.
You can keep your accessibility knowledge sharp by internalizing heuristics and ground rules. Review the guidelines and rules provided by the W3C and IBM.
As an exception, I'm writing as a Googler here: At Google, we care about web standards. Officially, that's no news, but given repeated criticism for the code of our pages, maybe it is.
If you like what you see here, have a closer look at
my books
.
Categories
Archives
By Year
By Month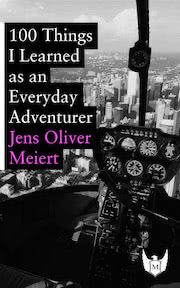 Perhaps my most interesting book: 100 Things I Learned as an Everyday Adventurer (2013). During my time in the States I started trying everything. Everything. Then I noticed that wasn't only fun, it was also useful. Available at Amazon, Apple Books, Kobo, Google Play Books, and Leanpub.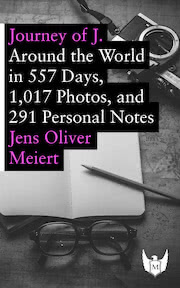 Perhaps my most personal and also most unusual book: Journey of J. (2015). A freestyle documentary of 557 days of travel across 6 continents and 48 countries. Available at Amazon.