December 2013
Traditionally I post a list of all the new places I visited during a year in some sort of year-end review, too. This year is no exception.
The same procedure as every year: a brief look back at new things I tried.
Google Docs is okay to write short books and when making limited use of the comment feature. Amazon KDP's HTML format is a technical disgrace, and Amazon needs to fix it. A few thoughts and tips on completing a book using either.
In "100 Things I Learned as an Everyday Adventurer" I'm not just sharing my own view on one hundred different activities and things I tried, but also some ideas and tips on what I think it takes to become a more adventurous person. That part is something I like to…
I started another side project. It's about taking a ton of photos of street scenery, working some magic that I talk about in this very post, and putting the results up on Tumblr. On the one new travel tumblr art installation that I call Animated Traffic.
We have not one but two fundamental problems with CSS. One is unrestricted growth and complexity leading to poor understanding and poor code. Another one is spec fragmentation, also an issue with HTML, which results in inefficiencies. We should look for a better balance.
Categories
Archives
By Year
By Month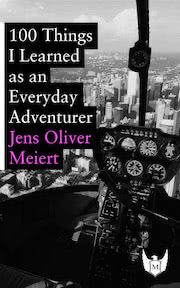 Find adventure anywhere? Try 100 Things I Learned as an Everyday Adventurer (2013). During my time in the States I started trying everything. Everything. Then I noticed that wasn't only fun, it was also useful. Available at Amazon, Apple Books, Kobo, Google Play Books, and Leanpub.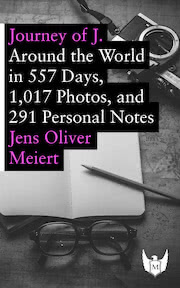 Curious about traveling the world—and open to a personal perspective? Try Journey of J. (2015). A freestyle documentary of 557 days of travel across 6 continents and 48 countries. Available at Amazon.