My Year in Cities, 2013
Post from December 30, 2013 (↻ June 9, 2021), filed under Adventure (feed).
The story of my 18 months of travel around the world, though not including this article, is available as a big but humble e-book: Journey of J.
Traditionally I post a list of all the new places I visited during a year in some sort of year-end review, too. The same this year as I'm fairly confident that I won't leave Santiago anymore now that I just got here, and as the year's window's closing quickly. One thing is different, however: I'm including just the places I've visited since I discarded my old life. I haven't traveled much during the first half of the year anyway.
Figure: A different type of breadcrumb trail.
Miami, FL, United States
Santo Domingo Este, Dominican Republic
Santo Domingo, Dominican Republic
Cabo San Lucas, Mexico
Guadalajara, Mexico
Puerto Vallarta, Mexico
Guadalajara, Mexico
Guanajuato, Mexico
Mexico City, Mexico
Teotihuacan, Mexico
San Jose, Costa Rica
Poas, Costa Rica
Sabanilla, Costa Rica
Vara Blanca, Costa Rica
Panama City, Panama
Quito, Ecuador
Ciudad Mitad del Mundo, Ecuador
Machachi, Ecuador
Baños, Ecuador
Ambato, Ecuador
Riobamba, Ecuador
Chimborazo, Ecuador
Cuenca, Ecuador
Loja, Ecuador
Macará, Ecuador
Piura, Peru
Trujillo, Peru
Chan Chan, Peru
Moche, Peru
Huanchaco, Peru
Conache, Peru
El Brujo, Peru
Huaraz, Peru
Lima, Peru
Ica, Peru
Nazca, Peru
Chauchilla, Peru
Arequipa, Peru
Puno, Peru
Sillustani, Peru
Islas Uros, Peru
Isla Taquile, Peru
La Paz, Bolivia
Uyuni, Bolivia
Isla Incahuasi, Bolivia
San Juan, Bolivia
Laguna Cañapa, Bolivia
Laguna Hedionda, Bolivia
Laguna Honda, Bolivia
Árbol de Piedra, Bolivia
Laguna Colorada, Bolivia
Sol de Mañana, Bolivia
Termas de Polques, Bolivia
Laguna Verde, Bolivia
Laguna Blanca, Bolivia
San Pedro de Atacama, Chile
Antofagasta, Chile
Copiapó, Chile
La Serena, Chile
Coquimbo, Chile
Vicuña, Chile
Santiago, Chile
The Bolivia leg is a bit messed up. It's a stretch to consider some of the places "cities," however they were distinct stops on a little adventure trip through the Bolivian countryside that I figured I might just include. I added links to snapshots of traffic life that I document over at Animated Traffic. That site's still an experiment but I'm tweaking it quite a bit to make it a worthy testament and alternative look at my journey—and all the cities I pass through.
About Me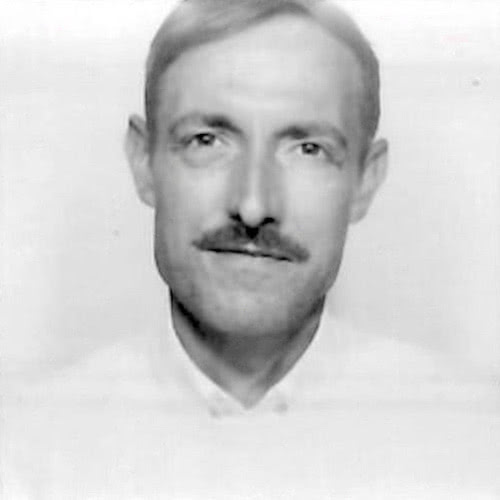 I'm Jens, and I'm an engineering lead and author. I've worked as a technical lead for Google, I'm close to W3C and WHATWG, and I write and review books for O'Reilly. I love trying things, sometimes including philosophy, art, and adventure. Here on meiert.com I share some of my views and experiences.
If you have a question or suggestion about what I write, please leave a comment (if available) or a message. Thank you!
Read More
Maybe this is interesting to you, too:
Looking for a way to comment? Comments have been disabled, unfortunately.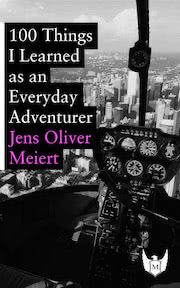 Find adventure anywhere? Try 100 Things I Learned as an Everyday Adventurer (2013). During my time in the States I started trying everything. Everything. Then I noticed that wasn't only fun, it was also useful. Available at Amazon, Apple Books, Kobo, Google Play Books, and Leanpub.