My Year in Activities, 2013
Post from December 29, 2013 (↻ June 9, 2021), filed under Adventure (feed).
The same procedure as every year: a brief look back at new things I tried. Because some of these things are featured in 100 Things I Learned as an Everyday Adventurer I'll keep this list quite to the point. Only 73 more things to attempt as per my bucket "short list," the list I recommend keeping in the how-to.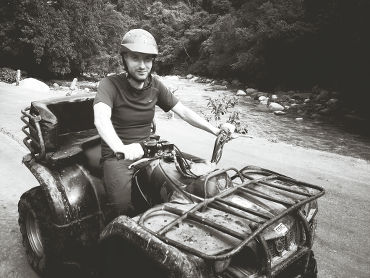 Figure: So sure I follow my own driving tips?
Crocheting
Jewelry making
Attending a poetry reading
Composting
Attending a Harlem Globetrotters performance
Brush lettering and sign writing
Sand blasting
Powder coating
Snowshoeing
Personal trainer education (online)
Learning about edible and medicinal weeds
Surfing
Learning to play the ukulele
Segway riding
Canoeing
Attending a rugby game (USF vs. Sonoma)
Singing/voice training
Learning Filipino Martial Arts
Skiing (sort of)
Learning to play the piano (ha… sort of)
Learning to fight with sticks
"Grow your own food" training
Birding
Loss prevention detective education (online)
Sculpturing
Legal administrative assistant education (online)
Windsurfing
Blacksmithing
Attending a "Real Escape Game"
TEFL certification
ATV riding
Canyoning
Meditation instructor education (online)
Sandboarding
I'm not sure whether one can tell from this list but my travels did slow me down. Those, then, I'll touch in tomorrow's edition of my "Year in Cities." In any case, there was plenty new to discover in 2013, and I'm sure the same will hold for 2014. If we're open, our lives will be more adventurous.
About Me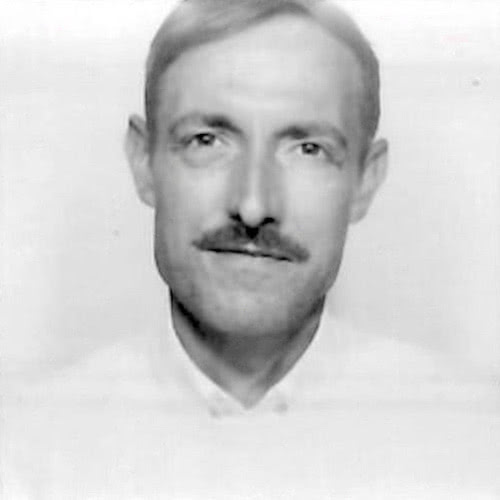 I'm Jens, and I'm an engineering lead and author. I've worked as a technical lead for Google, I'm close to W3C and WHATWG, and I write and review books for O'Reilly. I love trying things, sometimes including philosophy, art, and adventure. Here on meiert.com I share some of my views and experiences.
If you have a question or suggestion about what I write, please leave a comment (if available) or a message. Thank you!
Read More
Maybe this is interesting to you, too:
Looking for a way to comment? Comments have been disabled, unfortunately.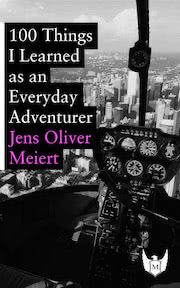 Find adventure anywhere? Try 100 Things I Learned as an Everyday Adventurer (2013). During my time in the States I started trying everything. Everything. Then I noticed that wasn't only fun, it was also useful. Available at Amazon, Apple Books, Kobo, Google Play Books, and Leanpub.