How to Become an Everyday Adventurer
Post from December 12, 2013 (↻ June 9, 2021), filed under Adventure (feed).
In 100 Things I Learned as an Everyday Adventurer I'm not just sharing my own view on one hundred different activities and things I tried, but also some ideas and tips on what I think it takes to become a more adventurous person. That part, pretty much unaltered, is something I like to also share here. For free (though the book is only slightly more).
Figure: No, that's not what I mean with adventurous.
How to Become an Everyday Adventurer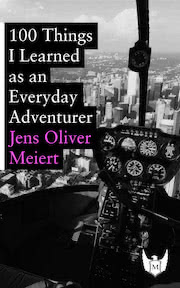 What I found most important in becoming the type of adventurer I'm depicting in this book is mindset. You have to work on that first. The moment you hear about something new, you must stay open, you cannot discard it immediately. What you'll discover then, if you work on this, is that you pick up far more new things than you think would be possible. You notice how a colleague says he tried water skiing during his vacation. You take note that you've never been in a submarine. And you find that knowing how to identify wild geese actually has a ring to it.
The second most important thing is organization. Now of course, you may have an excellent memory. But chances are, especially if you're just about to begin to become a bit more adventurous, you need some assistance. And that assistance is very simple to get. Take a piece of paper and write down what you want to do, and mark what you did. (What I'm doing is a bit more green, in that I'm working with an online Google Docs document.) Writing activities and topics down will be both motivating and surprising. It will motivate you because you see all these things that you can do, and all these things you have done, and you'll love it. And it will be surprising because you, say, start with 10 items, and then you do 10, but you see that you have another 14 left. Yes. That's what happened to me: At the time of this writing, I have done 167 different things—but have another 72 waiting for me.
Now, how should you go about all of this? I've already mentioned one way: listen. But here's a list of ideas to get you started.
Listen.
Subscribe to deal providers, like
Subscribe to local event lists, like
Subscribe to local meeting groups, like
Check out the websites of the places, organizations, and organizers you've already been to for other activities and classes.
(International readers, many of these sites should be available for your country and language, too. Also, have an eye out for local alternatives!)
A note for people on a budget: You realized that becoming an adventurer doesn't necessarily mean jumping from burning planes into volcanoes on tiny islands you yourself have just discovered. So you noticed when going through this book that there are plenty of low budget options. Take note please of the ideas above, because especially the deal sites are excellent to find low-cost ways to do something new and fun.
At the end of the day, it's all about your mindset. If you're closed off, your life will be closed off. If you're open, your life will be more adventurous. And you'll be surprised how much more open you can be.
If that makes you curious about what I've tried that I even had to write a little book about it, check out the first hundred chapters. You can get another impression in my "Year in Activities" series.
About Me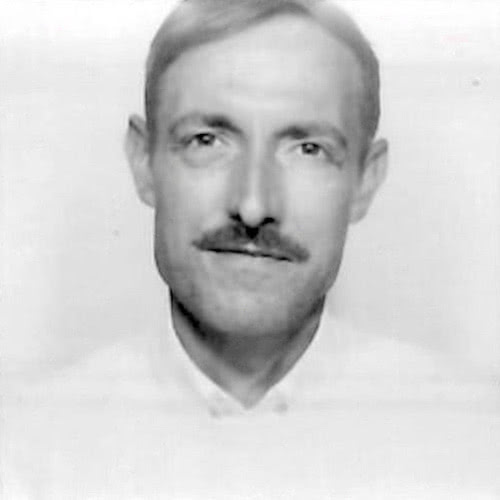 I'm Jens, and I'm an engineering lead and author. I've worked as a technical lead for Google, I'm close to W3C and WHATWG, and I write and review books for O'Reilly. I love trying things, sometimes including philosophy, art, and adventure. Here on meiert.com I share some of my views and experiences.
If you have a question or suggestion about what I write, please leave a comment (if available) or a message. Thank you!
Read More
Maybe this is interesting to you, too:
Looking for a way to comment? Comments have been disabled, unfortunately.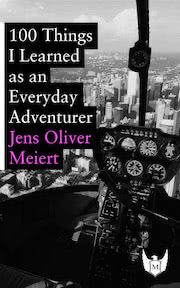 Find adventure anywhere? Try 100 Things I Learned as an Everyday Adventurer (2013). During my time in the States I started trying everything. Everything. Then I noticed that wasn't only fun, it was also useful. Available at Amazon, Apple Books, Kobo, Google Play Books, and Leanpub.