Driving: Tips and Thoughts
Post from May 11, 2011 (↻ June 10, 2021), filed under Everything Else (feed).
It's time for a helpful, heart-warming, loving post about driving. I'm still German after all.
Everybody loves them: drivers who drive like they've got all the time in the world. You don't, not if you share the road with other people. You are… spending other people's time. I'm not saying that you should not respect speed limits, nor that you should not be careful, however a highway is not a hiking trail. If you have to enjoy the view or simply want to take your time, drive when the streets are empty or use public transport.

Keep a safety margin. Over the years I've come to believe that people keeping too small of a distance to the car in front of them must account for 95% of all traffic jams and 95% of all accidents. Though, we're also talking about 95% of all drivers. Since everybody tends to brake a bit harder than the car in front of them, drivers not keeping a safety margin—probably believing that no distance makes them be faster—manage to stall traffic really quickly. Then, breaking news, not keeping a safety margin requires a much faster reaction time in case somebody's really hitting the brakes.

There's another way to slow down a vehicle: Get off the gas. Yes. It's new, it works, and here's how: Gently lift your right foot a little bit. Give it a try. It's pure magic in combination with safety margins.

Learn how to merge lanes. Apply what you just learned to let other cars merge your lane, and now look into learning how to adjust your speed so that you can nicely enter another lane without causing people to brake, maybe not even get off the gas.

Use your headlights, even during the day. It's safer. In case you wonder why you'd need your headlights during the day, think again. The point is less about seeing but being seen. Get into the habit of always driving with your lights on. It comes with the bonus of never forgetting to turn them on once the sun's setting.

The car industry may want to finally introduce pressure-sensitive brake lights. This is tied to drivers's great safety margin habits however braking is not really "on"/"off", as brake lights suggest, but rather comparable to a volume knob. Make the lights brighter, make them flash like crazy if the driver threatens to destroy his car's underfloor. There's no point in rewarding a driver who masters the art of driving a mile while constantly pressing the brake pedal and have everyone behind him get anxiety attacks and start ignoring the brake lights as that vehicle is not slowing down a single bit.

One of my dear friends educated me that BMW introduced something like this some time ago. Awesome.

When approaching slow or standing traffic turn on your hazard lights. That's such a great habit that it's mandatory—or at least recommended—in several European countries. Signal traffic behind you that you might come to a stop and are not interested in them sitting right next to you where your passenger used to be just a second ago.

A thing Europeans seem to have discovered while Alexander the Great was busy doing sightseeing in other parts of the world: Have a First Aid kit in your car, and get trained to use it. Helping and saving people in accidents is not a bad thing. While you get First Aid kits in any bigger supermarket in Europe, in the U.S. you may need to drop by the Red Cross or similar organizations. (If you don't happen to get hold of one that quickly, get at least a household kit.)

To whoever likes to block passing lanes—Europeans?—, don't.

Last but not least, keep an eye on the traffic, not the license plate, in front of you. In fact, what you want to do is being able to assess the entire traffic situation in order to drive, not brake. This includes regularly checking your mirrors (which should not show your car—you're sitting in it so it might be around). When hanging behind trucks or SUVs you'll all the more notice why keeping an appropriate distance is so useful: Only this way you'll be able to get at least some impression of what's going on in front of said truck or SUV. (And only this way could you ever negotiate safety margins, but that's something for the next post.)
At the end of the day, be safe, please.
For the longest time I had this post sitting in my drafts. Now I was like, "duh, just get it out." So much for thorough proofreading and not hurting anyone's feelings.
About Me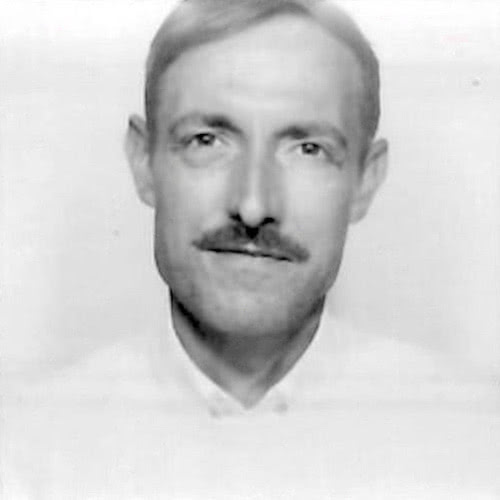 I'm Jens, and I'm an engineering lead and author. I've worked as a technical lead for Google, I'm close to W3C and WHATWG, and I write and review books for O'Reilly. I love trying things, sometimes including philosophy, art, and adventure. Here on meiert.com I share some of my views and experiences.
If you have a question or suggestion about what I write, please leave a comment (if available) or a message. Thank you!
Comments (Closed)
Read More
Maybe this is interesting to you, too:
Looking for a way to comment? Comments have been disabled, unfortunately.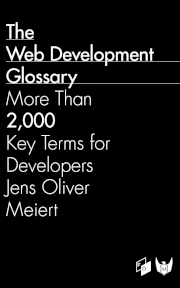 Get a good look at web development? Try The Web Development Glossary (2020). With explanations and definitions for literally thousands of terms from Web Development and related fields, building on Wikipedia as well as the MDN Web Docs. Available at Apple Books, Kobo, Google Play Books, and Leanpub.