Thoughts on Disclaimers
Post from October 28, 2008 (↻ June 12, 2021), filed under Everything Else (feed).
Disclaimers are popular in Germany, both for websites and emails. Recently I came across the German Wikipedia article on disclaimers which talks about the topic in detail, and I could not but go for yet another "thoughts" post, focusing on the bad in disclaimers.
In a nutshell: We may deal with misconceptions around both disclaimers and the Web, disclaimers do silly things, and there are laws that require us to use them.
Website Disclaimers
The "technical approaches" recommended by Wikipedia are great to avoid:
"Clearly identify external links": To me such identifying sounds stupid but it seems to be an ever-popular idea, perhaps because people think "websites," territorial, not "Web," open. For a user it rarely matters whether they're on your or another person's site. Having site owners employ a disclaimer and indicators for external links looks like a misconception of what the Web is and how we use it.

"Open external links in new browser windows": It's getting worse here, though German Wikipedia acknowledges that this method might not be appreciated by visitors. There are some exceptions to the rule, however links shouldn't open new windows or tabs. That's again us embracing the Web.

"Don't 'deep link' but only link to the other sites' homepages": (Gah!) Even worse, though Wikipedia again acknowledges that this isn't quite usable (I wonder whether techniques that aren't usable should be recommended then). Indeed this recommendation sounds like a bad idea considering that deep links are about meeting user expectations. These may in many cases not be met when only homepages are linked.

"Highlight the dates when external links have been added." What this is to do and how it justifies related efforts for site owners is not clear to me. Granted, all those other ways to determine when links were added (cached versions of respective pages, versioning system repositories, and the like) may or may not work and may or may not be apparent, but, really?
These demands seem surreal, forcing a discussion that seems strange to have. It looks like few thought went into the consequences of these requirements. The good thing is that German courts don't require external links to be accompanied by disclaimers yet (contrary to what people seem to understand considering more than 150,000 disclaimers quoting a 1998 court order)—fortunately, context appears to be important.
Email Disclaimers
There are a lot of questionable, spammy-looking signatures out there already—apparently something I missed to cover earlier—, however two years ago, Germany introduced new requirements for corporate mail targeting companies listed in commercial registers. Among the fine-linked requirements, signatures need to include the company executive, the company name, its legal form, the full office address, register entry and number; on top of that there's the need to highlight the name of the email sender and their role,—all easily leading to signatures with dozens of lines.
Adding all of this to emails compounds the issues we already face with all-popular top-posting habits, contributes to even more cluttering, and makes email even less user-friendly. A solution like just adding an extra link to signatures pointing somewhere on the company's website where all legally relevant information is featured could perhaps work, too—but apparently, that would mean that you have to mark that link as external, include the date when you created the link and updated the signature, and…
About Me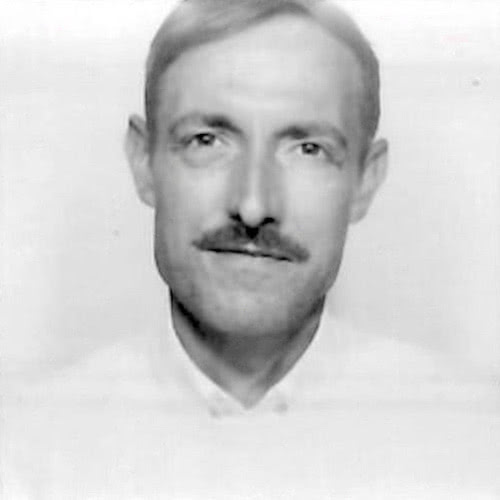 I'm Jens, and I'm an engineering lead and author. I've worked as a technical lead for Google, I'm close to W3C and WHATWG, and I write and review books for O'Reilly. I love trying things, sometimes including philosophy, art, and adventure. Here on meiert.com I share some of my views and experiences.
If you have a question or suggestion about what I write, please leave a comment (if available) or a message. Thank you!
Comments (Closed)
On October 28, 2008, 21:09 CET, Dave said:

As usual, you're spot on. It's of course important to accommodate users, but I've received a growing number of requests and questions along the lines of "what if our users don't know that the blue underlined words are a link?"

As web developers, I think it's important that we refuse many of these silly changes rather than assume the role of kindergarten teacher for each visitor to our site.

On October 29, 2008, 10:52 CET, Michael Schmidt said:

Still, Wikipedia has nice little icons for external links as well.
Read More
Maybe this is interesting to you, too:
Looking for a way to comment? Comments have been disabled, unfortunately.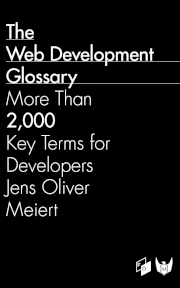 Get a good look at web development? Try The Web Development Glossary (2020). With explanations and definitions for literally thousands of terms from Web Development and related fields, building on Wikipedia as well as the MDN Web Docs. Available at Apple Books, Kobo, Google Play Books, and Leanpub.