HTML: All Elements from HTML 1 to XHTML 2.0
Post from June 30, 2007 (↻ June 12, 2021), filed under Web Development.
The index now covers all HTML specifications with the exception of HTML 5.1. See the notes for the latest major update.
I just created an continuously updated index of all elements specified by HTML 3.2, HTML 4.01 (covering all document types), XHTML 1.0 Strict, XHTML 1.1, HTML 5, and XHTML 2.0, even though the latter three specifications are not stable yet. It's intended to provide an overview on HTML development.
Please note that quite a few XHTML 2.0 elements are related to the XForms Module. Then, this index might introduce element references, that is, links, as well as highlighting of deprecated elements one day, but this has not been seen critical for an overview yet. You may of course add your vote.
Update (July 3, 2007)
Clarifying notes:
The reason to include all elements from HTML was just to start with and to provide a comprehensive list of elements of the most influential markup language. The Frameset DTD related elements should be easily locatable (frame, frameset, and noframes).

XHTML 1.1 and XHTML 2.0 both contain Ruby elements, and XHTML 2.0 even XForms elements. That's intended, right, since you are or will be able to use these elements, too.
Currently I see two other neat updates:
As mentioned above, links to each element's description, and
a downloadable version of the index (PDF?).
Anything else?
Update (March 27, 2008)
The index has recently been updated to include HTML 5's datatemplate, nest, and rule elements as well, I added some stats at the end of the table, and I needed to remove references to Rene Saarsoo's annotated version which is currently not up-to-date. Last but not least, a new and fresh German version is available, as the former version lacked aforementioned updates and, very most importantly, HTML 3.2.
Update (March 30, 2014)
The index has undergone another major update:
It now links to all elements' spec definitions (typically to the WHATWG version, otherwise the last spec defining the element).

It now also includes HTML 2.0.

Instead of including only the XHTML 1.0 Strict elements it now lists all the XHTML 1.0 elements (i.e., for Transitional). That is consistent with how the index presents HTML 4.
Updates don't necessarily get announced; I usually maintain the index quietly.
Update (June 26, 2014)
The index now features HTML "1" and, for consistency with how it deals with HTML 4, includes all "transitional" elements for XHTML 1.0 (frame and frameset).
HTML 5.1 may be added at some point too. I still consider the HTML 5 draft maintained by the WHATWG the more important specification. If you need to compare HTML 5.1, see the slightly different The Elements of HTML clone by Steve Faulkner.
About Me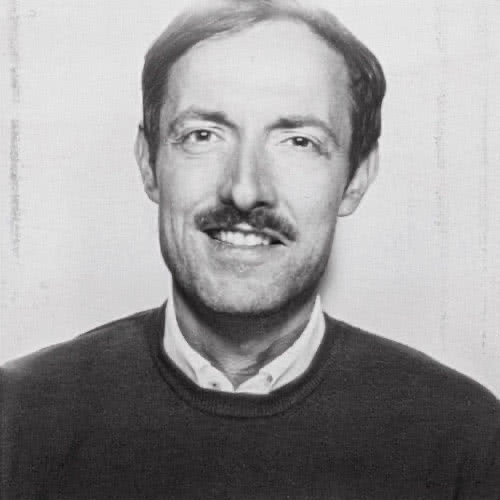 I'm Jens Oliver Meiert, and I'm an engineering manager and author. I love trying things, sometimes including philosophy, art, and adventure. Here on meiert.com I share some of my views and experiences.
If you have questions or suggestions about what I write, please leave a comment (if available) or a message.
Comments (Closed)
Read More
Have a look at the most popular posts, possibly including: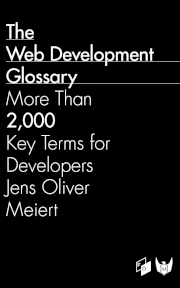 Perhaps my most comprehensive book: The Web Development Glossary (2020). With explanations and definitions for literally thousands of terms from Web Development and related fields, building on Wikipedia as well as the MDN Web Docs. Available at Google Play Books and Leanpub.
Looking for a way to comment? Comments have been disabled, unfortunately.