That's in a Guideline
Post from May 17, 2016 (↻ December 5, 2021), filed under Web Development.
About two weeks ago I ended a little lottery to give away signed copies of my last book, The Little Book of HTML/CSS Coding Guidelines. Overall, the response was low (8 comments, 3 tweets, 2 notes elsewhere). But I promised to feature select feedback and, of course, the winners. Here we go.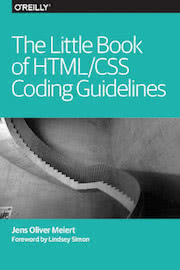 The frameworks book, then, shall go to:
Jim Lehmer: "Coding guidelines are important because they keep me from walking down the hall and strangling a junior dev!" (with a smiley).

I wish this not to become common practice but like to acknowledge this comment for most of us will be able to relate, in a compassionate way 😊
Thanks everyone for participating! If you're among the winners, please email me so that I can arrange for getting you your copy. Until the next "Little Book"!
About Me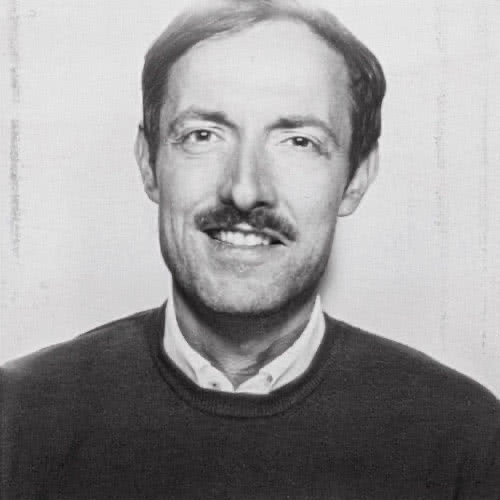 I'm Jens Oliver Meiert, and I'm an engineering lead and author. I've worked as a technical lead for Google, I'm close to the W3C and the WHATWG, and I write and review books for O'Reilly. Other than that, I love trying things, sometimes including philosophy, art, and adventure. Here on meiert.com I share some of my views and experiences.
If you have questions or suggestions about what I write, please leave a comment (if available) or a message.
Read More
Have a look at the most popular posts, possibly including:
Looking for a way to comment? Comments have been disabled, unfortunately.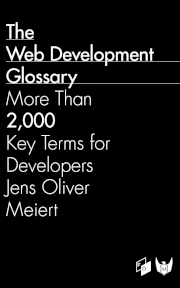 Perhaps my most comprehensive book: The Web Development Glossary (2020). With explanations and definitions for literally thousands of terms from Web Development and related fields, building on Wikipedia as well as the MDN Web Docs. Available at Apple Books, Kobo, Google Play Books, and Leanpub.