2019 (2)
The lang attribute is one of HTML's global attributes. If one doesn't simply take it for granted, it begs a number of questions—and these suggest to drop W3C requirements around it, and to demand software to do the job.
"Our system of education turns young people out of the schools able to read, but for the most part unable to weigh evidence or to form an independent opinion."
Following a few philosophy posts to be archived, here are past entries related to web development. Nothing more, nothing less.
Google+ is shutting down, pulling everything with it. I've used Google+. And although I've changed and would put a few things differently now, I decided to archive a few of the somewhat philosophical Google+ posts.
As experts we should know what code is optional and leave it out, and our production systems should do a better job assisting us with that. After all the years of neglecting basic HTML optimization, let's think about taking the next step and not ship optional HTML markup.
A review of Lighthouse's PWA audits and the PWA category as a whole. Just in time to see it be superseded by Lighthouse 4, the major update that solves some (unfortunately not all) of those issues.
If you like what you see here, consider the ebook version of all 2005–2015 posts on web design and development:
On Web Development.
Categories
Archives
By Year
By Month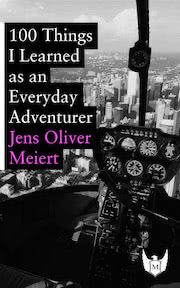 Find adventure anywhere? Try 100 Things I Learned as an Everyday Adventurer (2013). During my time in the States I started trying everything. Everything. Then I noticed that wasn't only fun, it was also useful. Available at Amazon, Apple Books, Kobo, Google Play Books, and Leanpub.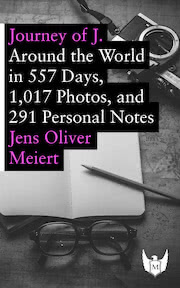 Curious about traveling the world—and open to a personal perspective? Try Journey of J. (2015). A freestyle documentary of 557 days of travel across 6 continents and 48 countries. Available at Amazon.